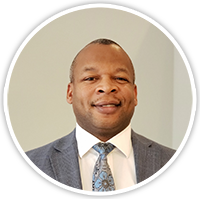 Stanley Bailey
Development Consultant
Stanley Bailey is a sales professional with a positive outlook on life. He turned his setback into a chance to launch his own company, and he currently owns and operates the very successful "Sir Stanley Luxury Transportation LLC" luxury automobile business. He has twenty years of sales expertise, both on the telephone and in person. When it comes to customer service training, he is the go-to person.
Stanley is a self-starter who has approximately two decades of experience and a demonstrated track record of accomplishment in his field. Because he is an experienced entrepreneur like you, he is able to lead and pave the way for people who want to start their own businesses and help them grow and reach their full potential. He also helps them overcome their daily obstacles with guidance and help.
He is looking forward to this new chapter in his life, where he will be able to serve others and make a difference in their lives. To learn more about life lessons, struggles, and successes, you may contact Stanley by phone at 813-308-2164, via email at stanley@mirku.com, or by sending him a direct message on one of his social media accounts.